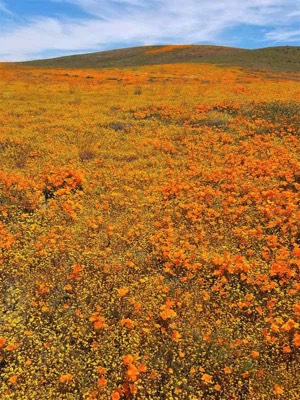 If you are planning on hiking:
Once you have found a public land destination and want to hike there, the website provides recommendations for some trails that I have found especially rewarding. However, to save space, I have not included detailed information about these or other hikes. Instead, many excellent, comprehensive hike descriptions can be found through various websites and blogs such as
AllTrails
,
HikeSpeak
,
Hiking Project
,
Santa Barbara Hikes
,
Healthy People Healthy Trails
, and more. For most hikes mentioned, I have provided one of these links for your use.
Recommendations:
Because many trails in California can be quite challenging to follow due to the dynamic geology of our state, I highly recommend
AllTrails+
. For a relatively modest fee, you get satellite tracking for your hikes, which helps you stay on the trail and get safely, efficiently and confidently to and from your destination. This smart phone accessible tool has really and repeatedly benefitted us (as well as lost and confused hikers we have assisted along the way).
If you are planning on camping or backpacking:
Make reservations where possible and/or required. This is generally indicated for each destination and a link is provided. However, if you are looking for a last-minute camping or backpacking adventure, there are many places to do that as well – just check beforehand on the official agency website.
If you are just starting to hike, or are convalescing from an injury or illness, or just received an Rx from your doctor for Outdoor Activity
,
Healthy People Healthy Trails
is a great place to find excellent walking recommendations in Santa Barbara County.
Most importantly, find the time to just get out and enjoy our amazing public lands. Among other justifications, there are
12 science supported reasons
for doing so including improving memory, lowering blood pressure, enhancing creativity, reducing inflammation and de-stressing. You owe it to yourself and others!